Last week (31.08 - 08.09) all IGNITE members attended a very intensive meeting, which included poster presentations and talks by the ESRs, many inspiring lectures and group activities.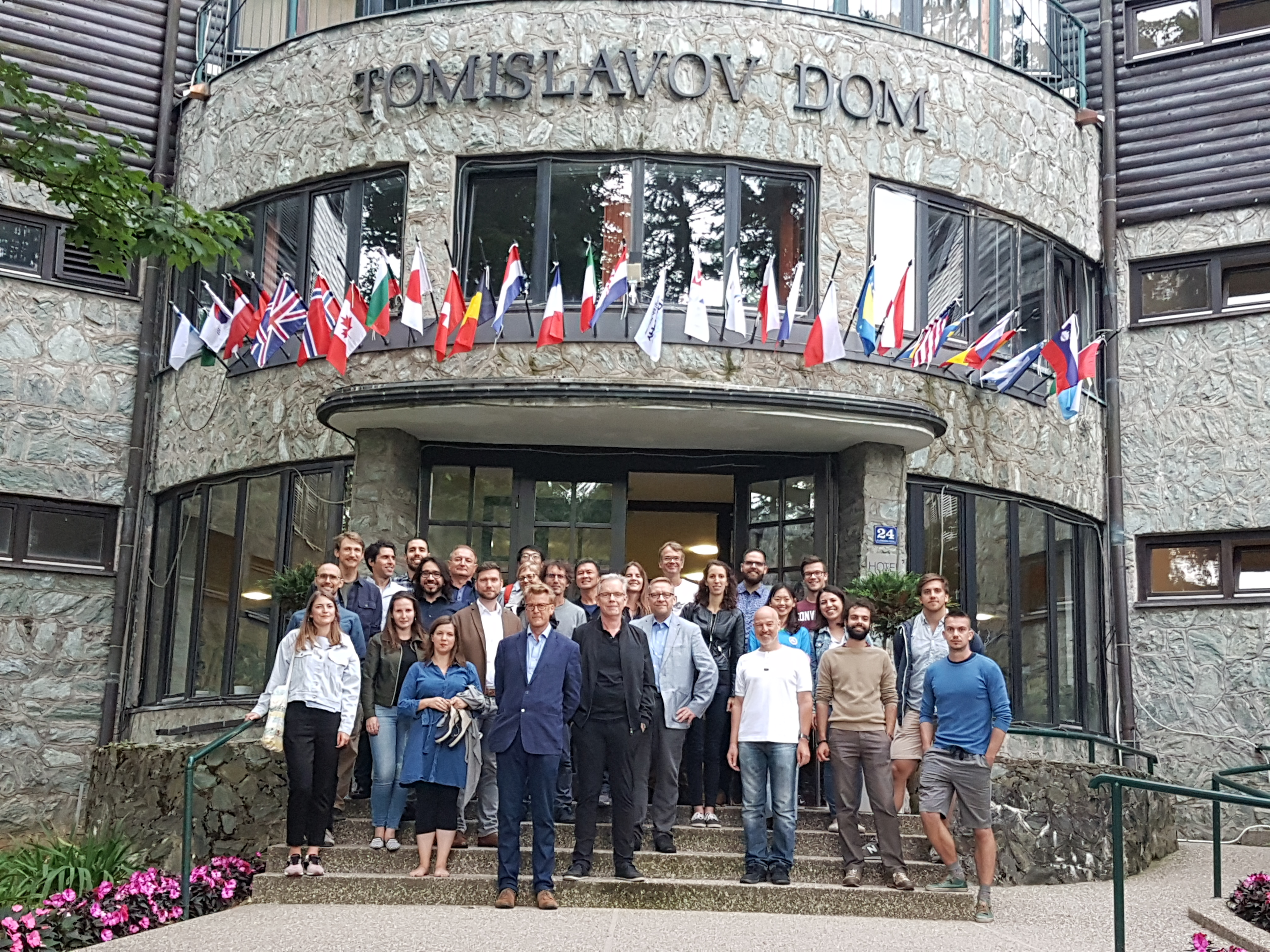 Maja Kuzman gave a full-day lecture about statistics in R as well as general statistical principles, Jean-François Flot taught us about the evaluation of genome quality and Gert Wörheide showed us how to best communicate in science and how to write a paper. Furthermore, Kristian Vlahoviček gave talks on a varity of topics including: genome annotation, transcriptomics with real life examples from Michael Eitel, metagenomes, metagenomes annotation and comparative genomics. We had the great pleasure of listening to two invited speakers, Tomislav Domazet-Lošo and Momir Futo, on the topic of phylostratigraphy.

The group external expert advisor Jose Lopez enlightened us about the activity of the Global Invertebrate Genomics Alliance (GIGA) and other genomic initiatives around the world. Yu Wang showed us new available computational resources for our projects by the group partner Leibniz Supercomputing Centre of the Bayerische Akademie der Wissenschaften, Germany.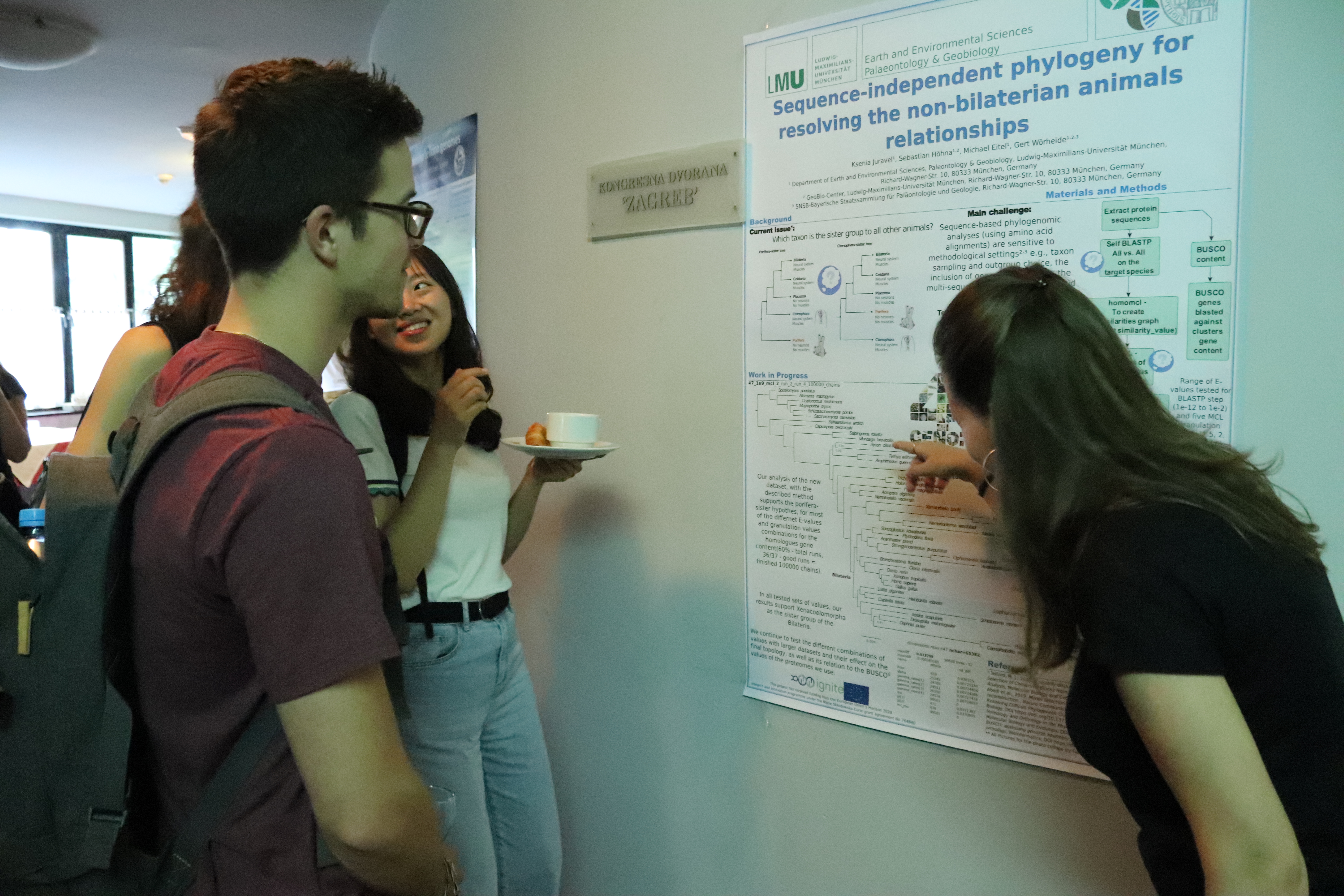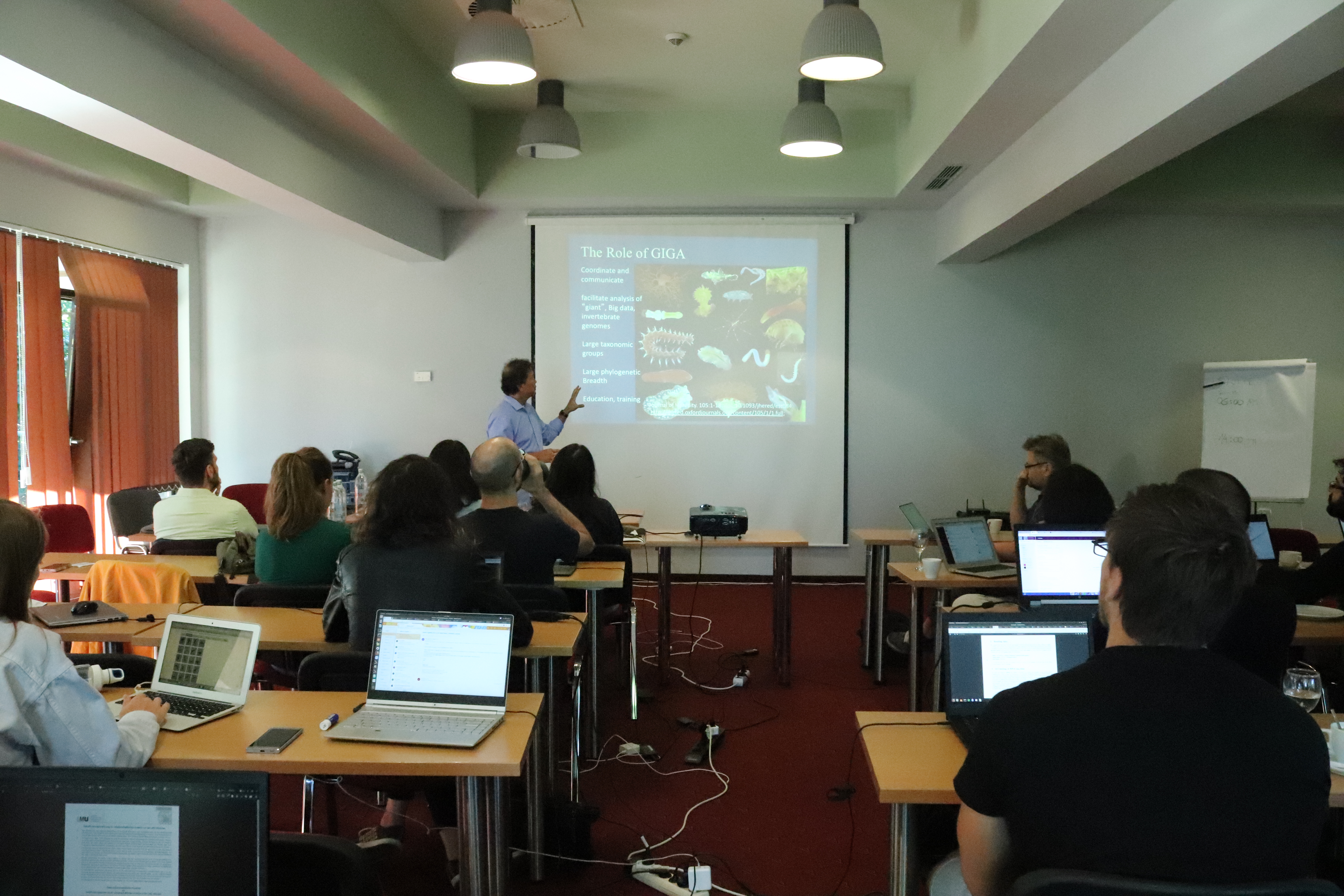 During the first days, the ESRs got the opportunity to show their progress on the individual projects in a poster session and discuss future plans with the project supervisors.

Each ESR also gave a short talk to present his\her background and give some information about the project during the Mid-term Check Meeting with EU Project Officer.